Christmas 2023 all wrapped up at the Twin Trees Hotel & Leisure Club
It wouldn't be Christmas without you!
Join us at this most magical time of the year
Gatherings are instant celebrations when you take them to the Twin Trees Hotel & Leisure Club.
Book a table in our 'Nest Bar' Brasserie or one of our private dining areas and enjoy our special festive
Celebration Menu with Prosecco on arrival.
Gather your family and friends and escape to Ballina this festive season, join us for winter walks, festive dining, cosy family experiences …
anything that requires a drink, a smile, and an excuse to stay a while.
We are delighted to welcome the Small & Fancy Duo aka Paul & Nancy to bring in the New Year celebrations on Sunday 31st - great singers with an excellent variety of songs to entertain you all evening long.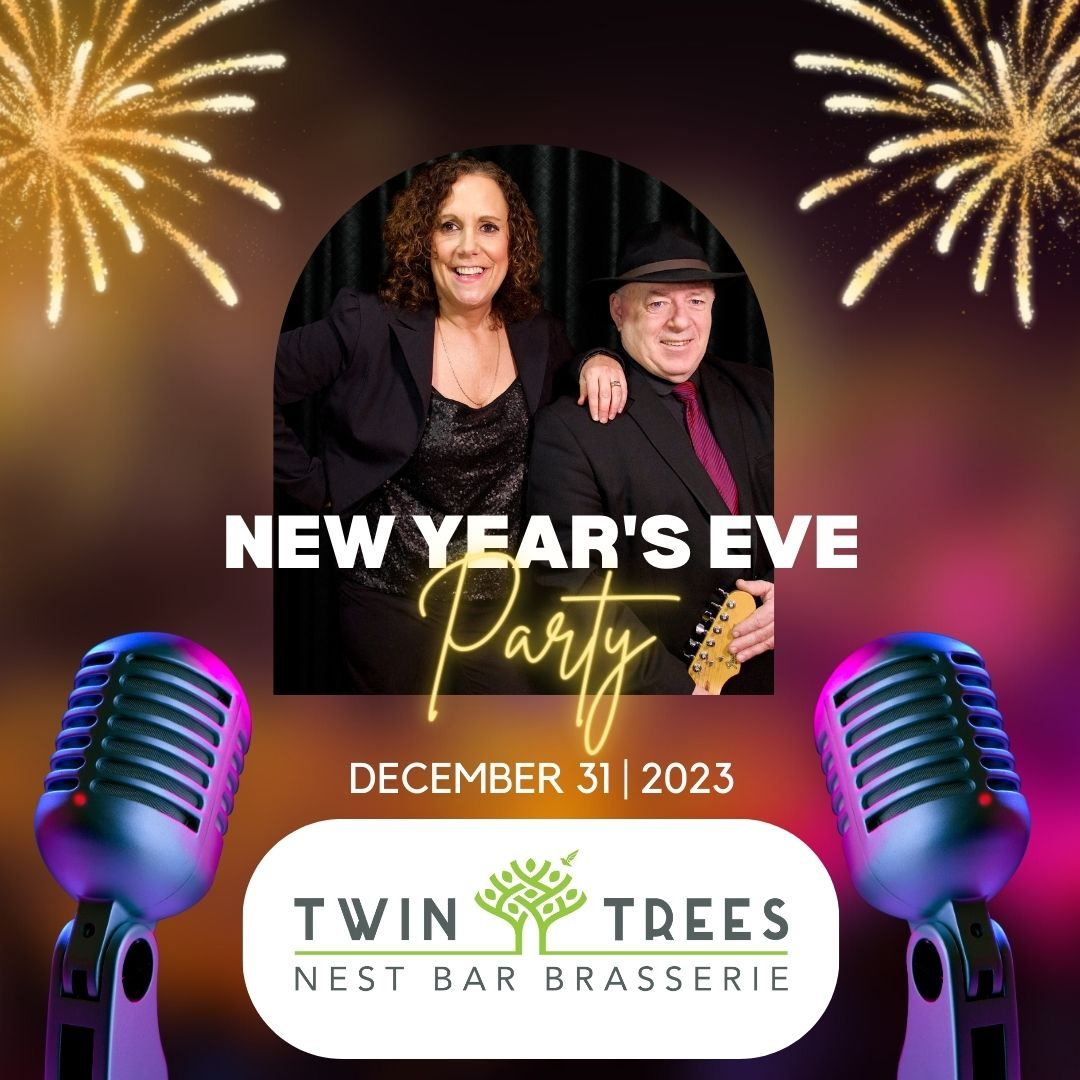 Stay with us this Festive Season and choose from one of our Christmas Offers for 2 or 3 nights includes a lovely Chef's dinner on one night in our delightful Nest Bar Brasserie ….
2 Night Christmas Getaway
The Twin Trees Hotel is perfect for your festive Christmas break away whether you are enjoying a night out with work colleagues, quality time with your nearest and dearest or a Christmas holiday break.
Relax and enjoy the cheerful and festive surroundings of the Twin Trees Hotel while our friendly and attentive team tend to your every need.
Sit back and soak up the warm and welcoming atmosphere that is unique to the Twin Trees Hotel with one of our lovely Christmas Hotel Breaks
New Year's Eve Celebrations 2 Night Package
Stay with us for 2 nights - Experience our wonderful Mayo gourmet four course dinner on New Year's Eve from Chef & his team, including a complimentary glass of Prosecco on arrival.
Enjoy an amazing start to 2024 at the Twin Trees Hotel where our traditional festivities reflect the very best in Irish hospitality and where all the team are waiting to extend you a warm welcome.